The C-Town Rivals Podcast 9/10/15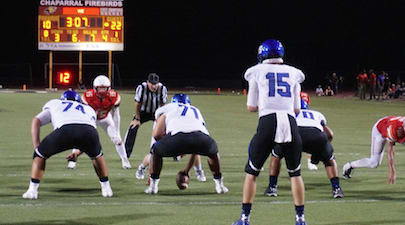 The C-Town Rivals Podcast has a new home! In it's third year, the C-Town Rivals Podcast has been dedicated to talking prep sports in and around Chandler, Arizona- the city that always seems to be in the championship mix in every sport. The podcast, hosted by Brett Quintyne, moves over from ctownrivals.com, which will now redirect right here to ArizonaVarsity.com. We're excited to bring the show to a larger audience, and would like to welcome all of the listeners and visitors of C-Town over to ArizonaVarsity!
In this week's episode, Brett Quintyne and Ralph Amsden break down the week 2 football games from Chandler's big-6: Chandler, Hamilton, Basha, Perry, Seton Catholic and Valley Christian. Chilly stops by to make his predictions for the week 3 contests.
Brett sits down for an interview with Seton Catholic head coach Gary Galante, who reflects on his time at Gilbert and Brophy, and how that experience will help him guide a young Seton Catholic team through his first season as head coach.
You can listen to the podcast by
CLICKING HERE
, or subscribe on Itunes by clicking "subscribe to podcast," and pasting the following link: http://ctownrivals.podomatic.com/rss2.xml