The Conversation Podcast 9/4/15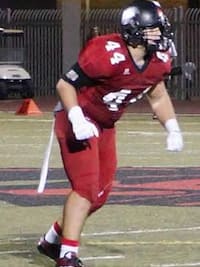 The Conversation is a weekly podcast dedicated to Arizona High School Sports coverage as part of ArizonaVarsity.com on the Rivals network.
In this week's episode, host Ralph Amsden looks back on week 1's results and
top performers
, and has interviews with Perry TE Jackson O'Hare and Chandler WR Chase Lucas. Ralph also breaks down Week 2's Thursday night 33-21 Paradise Valley win over Desert Edge, and speaks with QB Daniel Bridge-Gadd and LB Grayson Fatteleh.