OT7 Preview: Tucson Turf pt. 2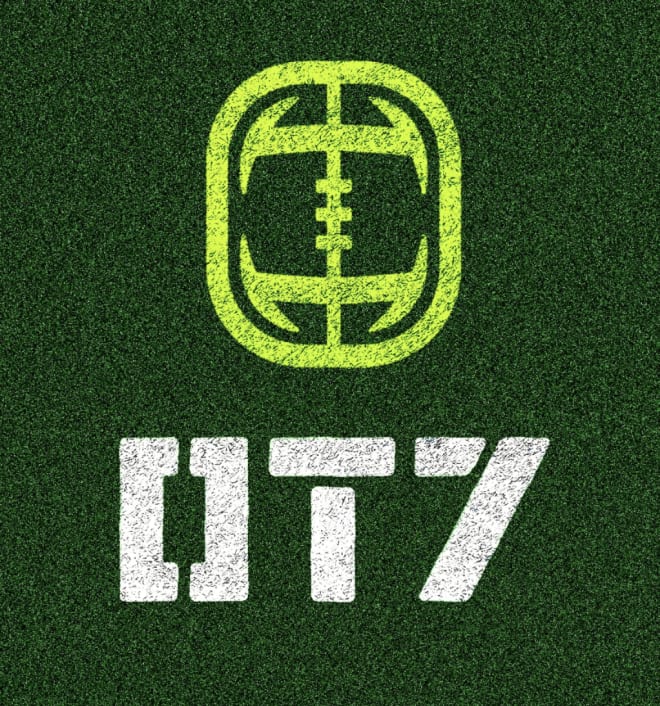 For the first time ever an actual high level 7v7 league has been designed with an invite only format and NO bias of sponsorship. Welcome to OT7. From the little info I have been able to obtain there is going to be two days of pool play so that the 18 teams can "get acquainted." Then a day off, and then one day of single elimination bracket play. Two of the top QBs in '23 Jaden Rashada, and Malachi Nelson, as well as two of the top QBs in '24 in Jadyn Davis, and DJ Lagway. Let's take a look at the team that is representing Arizona!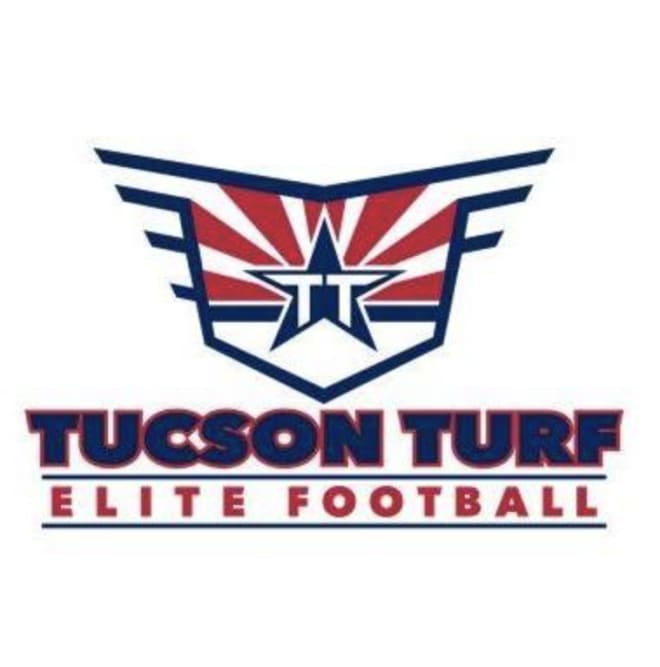 The core of the team is intact and is now even stronger lets take a look:
Tre Spivey '23 WR Hamilton - A 6'3 big play receiver that doesn't back down from the moment and will secure the ball in the biggest of them. After looking all 7's season it seems like Turf has finally found the long receiver to complement Lane
Ja'Kobi Lane '23 WR Red Mountain - The 6'5 jump ball king is fearless in the air during 50/50 situations, and can make the two handed grab or sometimes do the spectacular 1 handed catch. Lane broke the mold when he proved that you can get offered off 7's!
Devon Dampier '23 QB Saguaro - Athletic passer that has continued to get better every year. He is an incredible leader, and a relentless competitor that will find a way to get the job done. When the job cant be done? Dampier gets the job done.
Sam Brown '23 ATH Marana - The most recent viral superstar for Turf. Has been the quietest assassin on the field. During last years Natty run he was the glue guy that kind of held the team together and came up with the big plays to extend drives or shut em down.
Dezmen Roebuck '25 ATH Marana - The number one player on my 2025 watchlist in Arizona. Has been competing high level 7s since he was in like 7th grade, and now that he is physically able to body guys up and mentally process the speed look for him to be one of the biggest factors if Turf is going to make a run.
Gage Felix WR '23 Salpointe - Underneath slot receiver that doesn't get the pub that he deserves, but he does a great job of running the short routes and turning up the field to extend drives and make plays.
On loan from the legendary Louisiana Bootleggers a trio of athletes:
Patrick LeBranch ('23 RB Ponchatoula) could provide some big play punch out of the backfield on the short routes or maybe find the mismatch and turn something bigger. Kyle Williams ('24 ATH Northshore) The 5'10 170 shut down corner closes windows quickly, and does a great job keeping his hands involved through the whistle. Bernard Causey ('24 DB John F Kennedy) has great ball skills, and is long at 6'0 170. Very fluid lockdown corner that fills a big hole for Turf.
The receiver room:
Balancing out the offense will be Julian Diaz ('24 Perry) who has played with Turf his whole 7s life and is a disciplined route runner, Jaelen Collins ('24 Marana) the 6'1ish receiver will be ready when called upon and is a solid pass catcher, and Cordell Killingsworth '(24 Salpointe) has some wheels and can really grab chunks of yards.
Turfs defense will have some Tucson talent:
John Martin ('23 Salpointe) is a gritty and physical safety that won't be afraid to contest the longer athletic receivers down field. Richard Archuleta ('25 Salpointe) a good cover corner that adds versatility by being able to slide over and play any of the secondary positions. Turf will also be bringing a pair of true linebackers. Nasohn Jantz ('23 Ironwood Ridge) is about 6'3 215, a long linebacker that will probably factor in big on Tucson Turf blitz plays. Gary Tucker ('23 Mountain Pointe) has been fantastic covering the short zone all 7's season.
In the event of plug and play athletes Tucson turf will have a some of those available:
Jaylen Jones ('24 Casteel) the talented RB can also play safety or move up and help out closer to the line where he might be able to use his athletic ability to anticipate and come up with a key turnover. Kyran Jones ('24 Saguaro) a real do it all multi sport athlete that can slip by DB's or flip around and clamp em up. Youth might be served in traditional Tucson Turf fashion they will probably have two of the youngest players available in the tournament. Twin brothers Gabriel and Christian Diaz '27 a pair of two way guys that have done well on the younger 7s circuit, and are Turf raised so they are familiar with all the plays and defensive calls.