Preseason Academic All State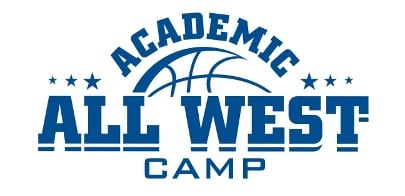 The Academic All West Camp and ArizonaVarsity.com have selected the Preseason 2009-2010 Academic All State Teams to honor the state's top student athletes heading into the new season. The minimum requirements to be selected to the team are a 3.25 overall GPA, along with superior skills on the court.
In addition to naming the Academic All State Team, we are working on more player profiles and content on ArizonaVarsity.com on the up-and-coming top student freshmen and sophomores in the state.
The purpose of this effort is to create academic role models for the younger players, and to begin recognizing the hard work of many players that put academics as a priority in high school.
Check back at the end of the season to see where everyone finishes in our post season Academic All State. Post your takes on our Locker Room forum. It is the hottest place to be in Arizona for High School basketball.

[rl]
High Honorable Mention Academic All State
Connor Bailey (Catalina Foothills, 2010), James Tolman (North, 2010), Tres LaChance (Sandra Day, 2010), Michael Moffett (Chaparral, 2010), Jarrett Upchurch (Chaparral, 2010), Duncan Schramm (Desert Vista, 2010), JT Velasco (Highland, 2010), Taylor Harrington (Mountain Ridge, 2010), DeLan Stafford (Central, 2011), Brandon Ehlinger (Precision, 2010), Jason Garretson (Mesquite, 2011), Loren Benally (Mt View, 2011), Brandon Diggs (Salpointe, 2011), Colby Weaver (Salpointe, 2011), Deion Crockum (Willow Canyon, 2011), Park Thomas (Scottsdale Christian, 2010), Jake Hunt (Boulder Creek, 2011), Ryan Crane (Boulder Creek, 2010), Kevin McClelland (Basha, 2010), Drew Bantlin (Catalina Foothils, 2010), Jesse Milleson (Sunnyslope, 2010), Aaron Mueller (Highland, 2010), Jordan Adams (Verrado, 2010), Chase Crookham (Scottsdale Christian, 2010), Michael Luna (Cholla, 2010), Scott Stevenson (Desert Mountain, 2010)
The Awards Banquet is scheduled for November 1st, 2009. See the link for details.